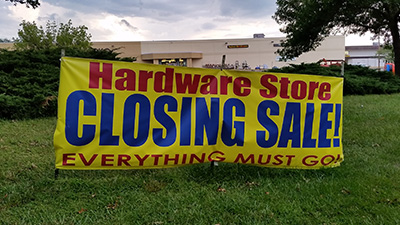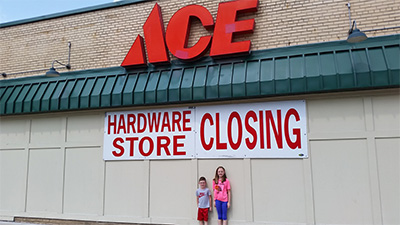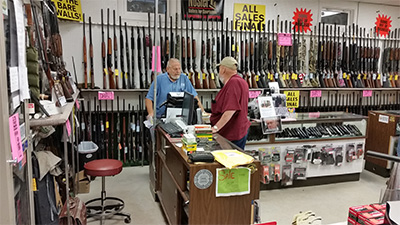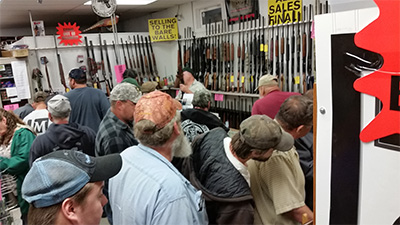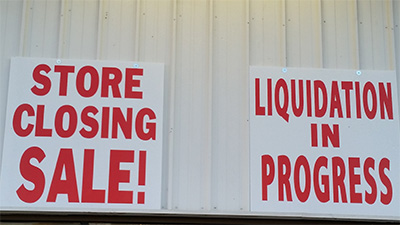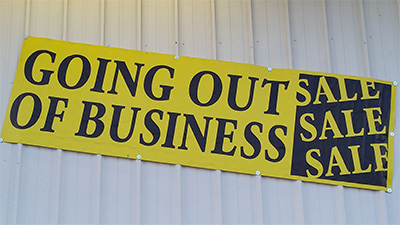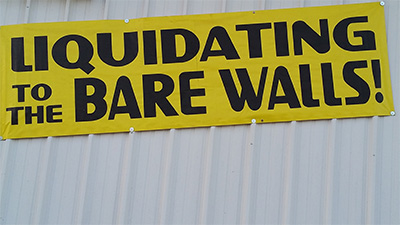 Midcentral Sale Promotions Inc. is a retail management consulting company that has assisted hundreds of stores liquidate their inventory. We have over 25 years of experience in the retail liquidation business, and we're ready to help with your Store Closing Sale, Retirement, or Going Out of Business Sale.
Although liquidation is often perceived as unpleasant, stressful and unavoidable, you can trust Midcentral Sale Promotions Inc. to ease your worries and help you through this sometimes difficult experience.
We'll work with you to determine the best way to merchandise your inventory, and we'll handle all phases of the sale. We use our knowledge and experience to plan and carry out your sale to maximize the return on your inventory dollar. We offer the best advice and techniques possible, to maximize your return on your inventory.
From advertising to pricing and scheduling, we handle all the details because we know what needs to be done to produce the best results. We will work with you every step of the way as we sell to the bare walls.
We are members of the Midwest Hardware Association and the National Hardware Association, giving us access to over 20,000 client stores. This database leads to the success of our fixture and equipment sales because of our close contact with dealers.
We have worked with many True Value, Ace, Do It Best and variety stores and have developed a strong relationship with wholesalers. This allows us to work with all stores to obtain maximum volume for inventory, fixtures and equipment. We sell to the bare walls!
Our fees are guaranteed lowest, and we charge nothing upfront. Our Store Closing Sales produce 90 to 110% of the cost. Our fees are based on the results of your sale, so you know we'll be working our hardest on your behalf.
Call us today for a free, no obligation consultation at 920-846-4848 or 920-621-2771.
WHAT WE CAN DO FOR YOU!
25+ Years Experience
We have liquidated the inventory of more than 600 stores and counting.
Exit Strategies
Trust us to handle all phases of your sale as we maximize the return on your inventory dollar.
No money down
We charge nothing upfront to get started and offer a free, no obligation consultation.
SPECIALIZING IN
We are a retail consulting company specializing in going out of business sales.
We have conducted every type of retail liquidation sale.
Store Closing Sales
---
• RETIREMENT
• COMPLETE LIQUIDATIONS
• GOING OUT OF BUSINESS
• WALL TO WALL SALES
Promotional Sales
---
• GRAND OPENING
• STOCK REDUCTION
• REMODELING
• MOVING
CONTACT US TODAY
We offer a free, no obligation consultation.
Passionate About Our Work
At Midcentral Sale Promotions Inc. we are passionate about helping retail owners liquidate their inventory, when the need arises. With our proven Sales Plan, we sell the Inventory, Store Fixtures, Shelving, and Equipment to the bare walls. Our knowledge, experience, and contacts with dealers in the industry set us apart. Contact us today for a free, no obligation consultation.
HARDWARE STORES
LUMBER YARDS
SPORTING GOOD STORES
SPECIALTY STORES